Present and Former Hohmann Lab Members
Meet Dr. Hohmann! Dr. Hohmann got her Bachelors, Masters, and Ph.D. at Brown University. At Indiana, she is a Linda and Jack Gill Chair of Neuroscience and Professor of Psychological and Brain Sciences at Indiana University. You can read more about Dr. Hohmann's work and interests in the About page!
Phone: 812-856-0672
Email: hohmanna@indiana.edu
Websites: https://gillcenter.indiana.edu/profiles/faculty-profiles/hohmann.html http://psych.indiana.edu/faculty/hohmanna.php
Yvonne is a Senior Scientist with the lab. Yvonne is also a co-founder of company Anagin and serves as their vice president of Clinical Biology.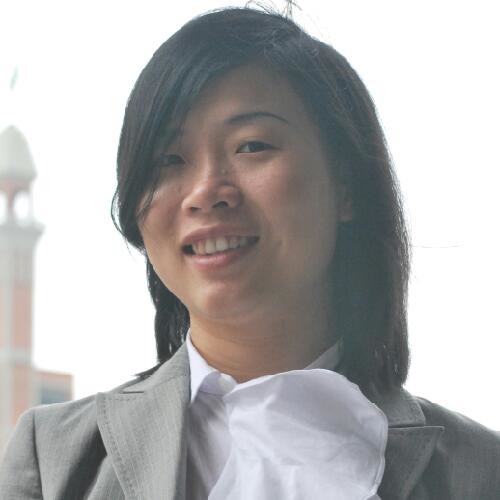 Zhili is a Postdoctoral Fellow at Indiana University with our lab. She got her Ph.D. at University of Rochester in Biology working on RNA and Biochemistry.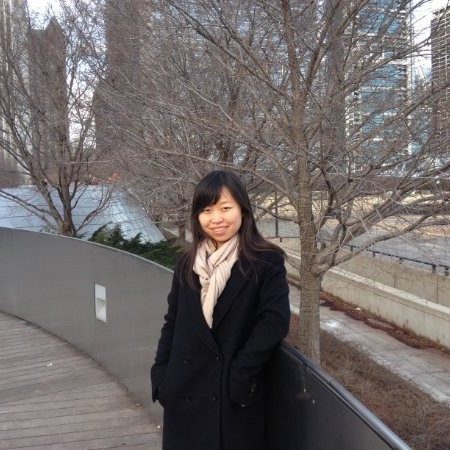 Ailing is a visiting research associate. She is working on projects elucidating mechanisms of chemotherapy induced neuropathic pain in electrophysiological mechanisms in the spinal dorsal horn for nociceptive processing and therapeutic effects of CB2 agonists in different pain models. Ailing received her Ph.D. degree from University of Texas at Arlington in 2014 and did her postdoctoral training from 2014 Aug. to 2016 Feb. at University of Cincinnati before joining Hohmann's lab. Her hobbies include billiards, yoga, watching movies!
Xiaoyan is a research associate in the lab. She has been working to identify the roles of Cannabinoid CB2 receptors in modulating the neuropathic pain. Another project she is working on is the interaction of opioid and CB2 agonist in paclitaxel induced neuropathic pain model. Besides these she also studies the role of CB2 agonists in inhibiting cancer pain in breast cancer animal model. Xiaoyan received her Ph.D. from the Cancer Institute at Chinese Academy of Medical Sciences in Immunology. She enjoys reading, hiking and spending time with families and friends.
Idaira received her PhD from the University of Castilla-La Mancha in Spain, where she studied the role of astrocytes in the dopamine release during ischemia. Then, she did a postdoctoral training at the University of Texas at San Antonio researching dopamine release and dopamine related behaviors during cocaine self-administration. At Hohmann lab she will investigate the role of cannabinoids on opiate reward using self-administration, conditioned place preference and in vivo voltammetry.
Current Graduate Students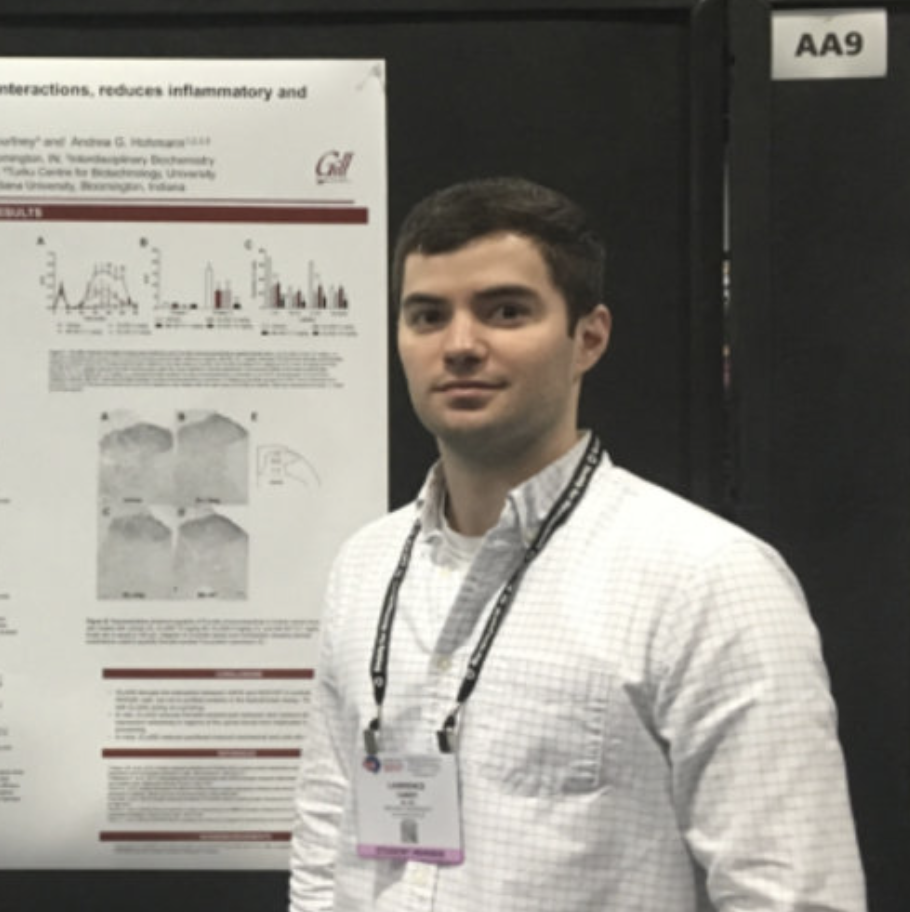 Larry is a Neuroscience and Psychological and Brain Sciences Ph.D. student in our lab. Before coming to IU, Larry got his undergraduate degree in Psychology and masters degree in Experimental Psychology at Northern Michigan University. Larry's research interests involve cannabinoid pharmacology, the development of novel analgesic drugs and neuro-immune interactions in the genesis of pathological pain. Larry enjoys hiking, camping, and spending time outdoors.
Contact: lawcarey@indiana.edu
Vishakh is a 3rd year dual major Program in Neuroscience and Psychological and Brain Sciences Ph.D. student. After receiving a B.Tech in Bioinformatics from the Padmashree Dr. D. Y. Patil University in India, he went on to receive a Master's degree in Applied Cognition and Neuroscience from the University of Texas at Dallas and spent 2 years as a Research Technologist at Penn State University studying rodent models of Parkinson's disease. His current work involves evaluating the effects of cannabinoid CB1 allosteric modulators on opioid induced reward. Besides this he also studies the impact of voluntary exercise on peripheral CB2 receptor expression and the role of CB2 and opioid receptor interaction in precipitated opioid withdrawal. When not in the lab, Vishakh enjoys reading, cooking, playing videogames, and watching soccer.
Contact: vishiyer@indiana.edu
Ana Carla Dos Santos Thomaz
Ana is a 3rd year graduate student in the dual major Program in Neuroscience and Genome, Cell and Developmental Biology. She received her undergraduate degree in Chemistry from UFABC in Brazil, while also serving as a technician in a microbiology lab. Ana's main research focus is on the gut-brain-axis and the role that gut microbiota play in opioid addiction. She is also interested in the role of CB2 receptors in opioid analgesic and side effects. In her free time, she enjoys taking photos, cooking and watching movies.
Contact: acthomaz@indiana.edu
Taylor is a 1st year graduate student in the Hohmann lab interested in neural mechanisms of addiction. After receiving a BS in Neuroscience from Brigham Young University, where he worked in a lab studying the cellular mechanisms of addiction and reward, he spent 2 years as a technician at the UC-Denver studying neuronal excitability in various brain regions. While he isn't doing science, he enjoys searching for great hole-in-the-wall restaurants with his wife and playing with his 1 year old daughter in addition to playing guitar and writing songs.
Contact: tjwoodwa@iu.edu
Current Staff and Undergraduate Researchers
Gabi finished her undergraduate BS degree at IU in Psychology and Neuroscience in 2018. She worked with the lab for two years before joining the lab full-time as a visiting research associate. For the past three years in the Hohmann lab she has worked on projects with both rats and mice monitoring opioid tolerance and withdrawal symptoms, quantifying immunohistochemistry labels in spinal cord as well as in vivo behavioral tests like measuring mechanical and cold allodynia using von Frey and acetone tests. She has also gained a lot of experience with ex vivo techniques including perfusions, dissections, cryo-sectioning, and processing tissue for immunohistochemistry, mass spectrometry, rtPCR and flow cytometry. She enjoys yoga, cooking, and traveling during her free time.
Contact: rajicg96@gmail.com
Shahin is a third-year undergraduate student majoring in Neuroscience and Biology. In the Hohmann Lab, he works with novel protein-protein interaction inhibitors to evaluate their effects on opioid-based reward and studies the antinociceptive properties of cannabinoid CB1 allosteric modulators. In addition to working in the Hohmann Lab, Shahin is the Co-Editor-in-Chief of the IU Journal of Undergraduate Research. His favorite movie is Shawshank Redemption and his favorite musical artist is Young the Giant.
Contact: ssaberi@iu.edu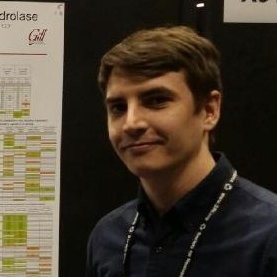 Richard is a former Ph.D. student with our lab who is now working as a Postdoctoral scientist at Washington University in Saint Louis.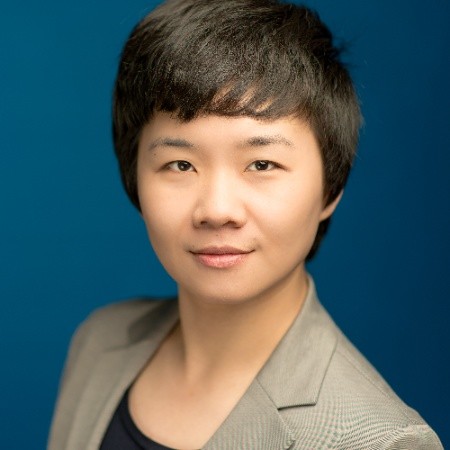 Wan-Hung (Joy) Lee, Ph.D.
Joy was a former Ph.D. graduate student in our lab who studied Molecular and Cellular Biochemistry. She is currently working in Indianapolis at Anagin as a Research Scientist.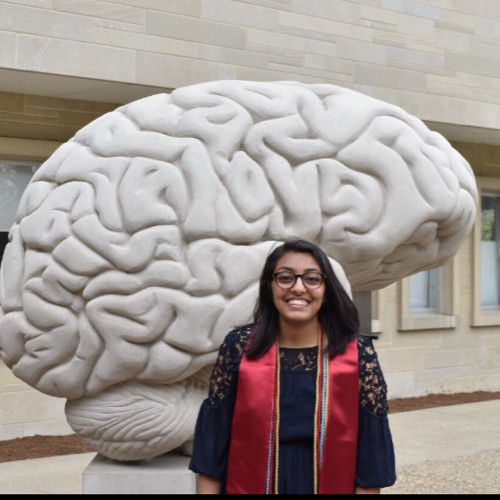 Sonali studied Neuroscience at IU and researched in the lab during her undergraduate career. She graduated in May and is now pursuing graduate studies at Helen Wills Neuroscience Institute at UC Berkeley.
Megan was an undergraduate researcher in the lab who got a BS in Neuroscience. She is currently getting her Ph.D. in Kinesiology at Indiana University. Megan contributed to three papers with the Hohmann lab during her time here. She also rode in the woman's Little 500 at IU.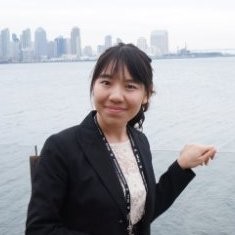 Former Graduate Researcher in the lab who completed her Ph.D. in Neuroscience and Biochemistry, is now a Postdoctoral Research Associate at University of Washington School of Medicine in Seattle.
Josee Guindon, M.S., Ph.D., DVM
Josee was a research associate and assistant scientist with the Hohmann Lab. She is currently an assistant professor in pharmacology at Texas Tech University.